Docket Filed Regarding Mercury Toxicity In Dental Amalgams And The "Public's Need To Know"...
For more on issues as they relate to dental amalgams and mercury, please see: http://www.fda.gov/ohrms/dockets/dailys/02/Apr02/042402/01n-0067-sup0001-vol1.pdf.
Many persons were having difficulty accessing this link, and as such, the docket no. 01N-0067 from this site was reproduced in full below for those having trouble accessing this information via the link: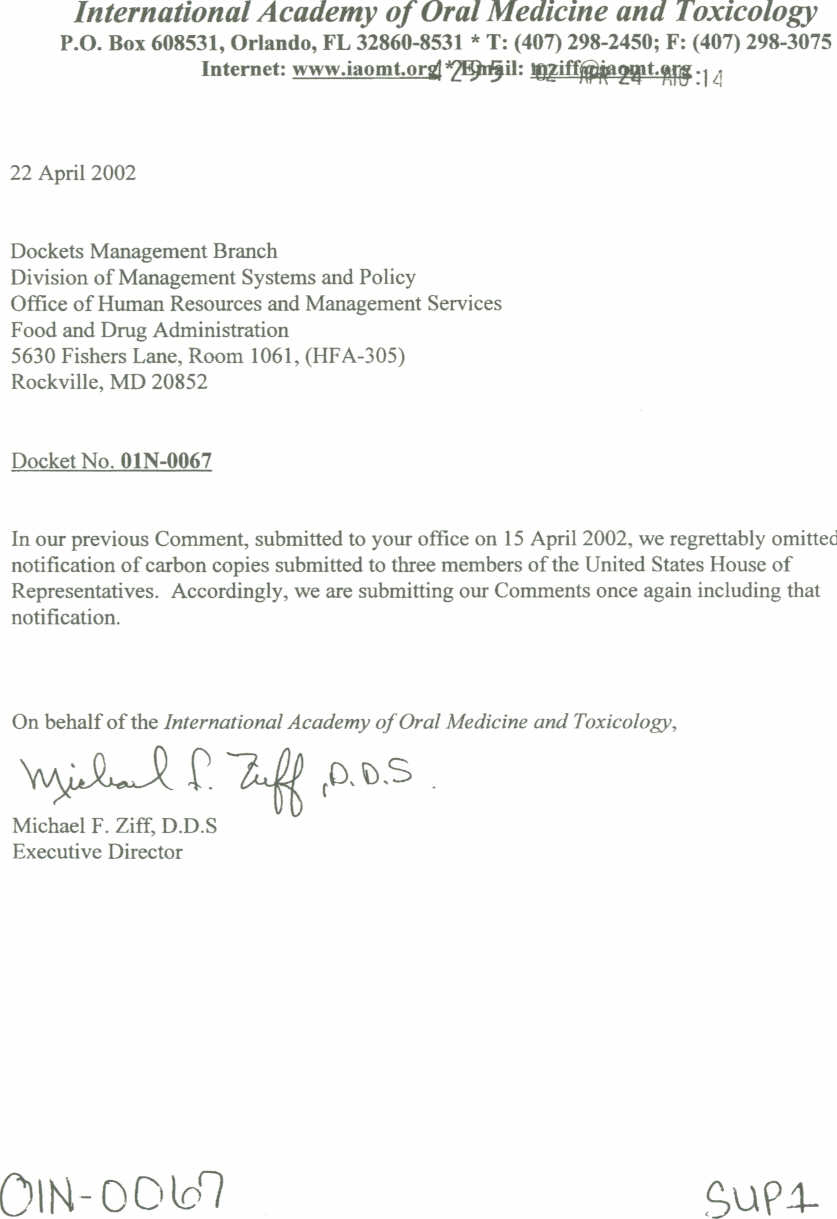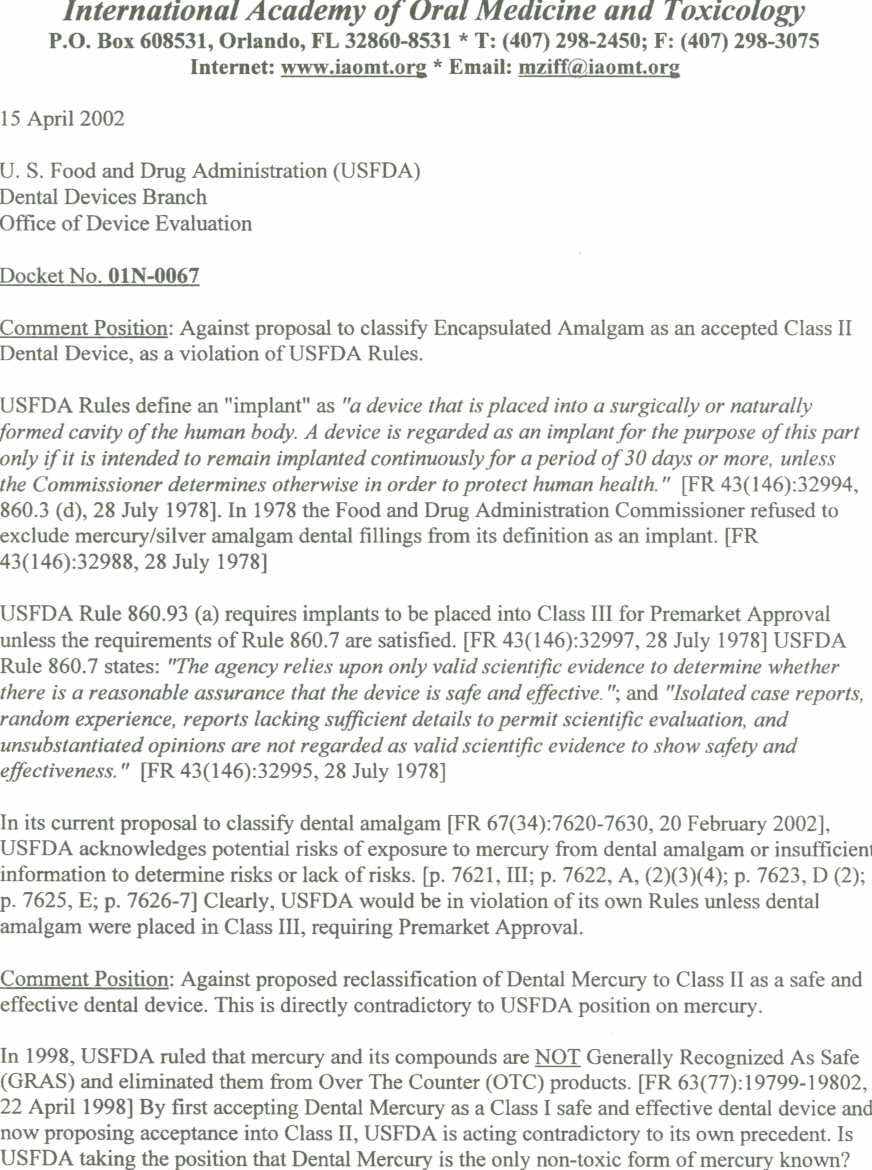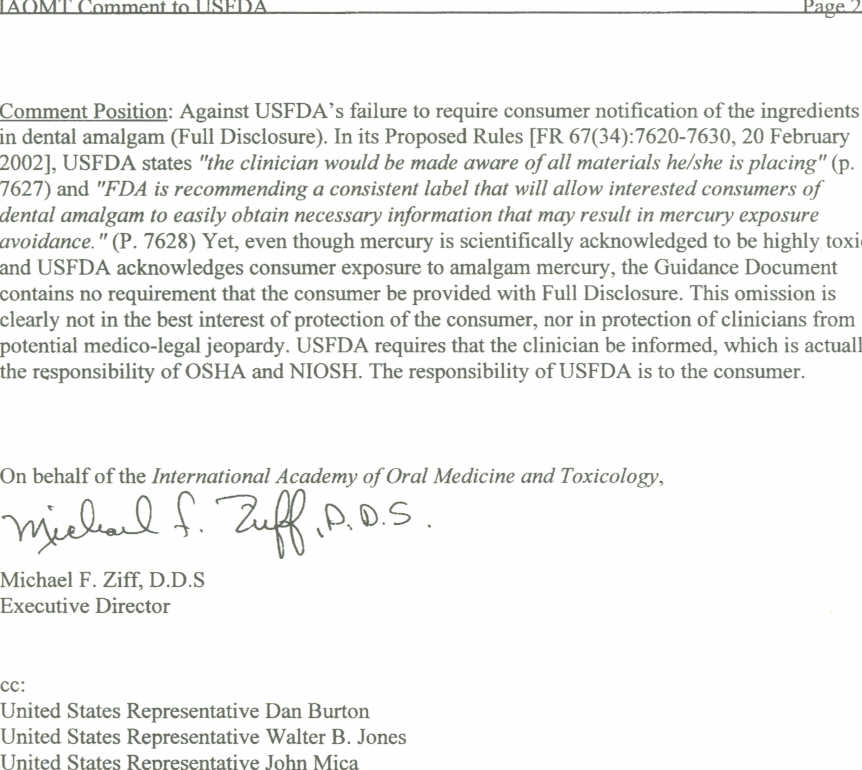 I encouraged all persons to take the time to read this docket (and to request it if it disappeared from the Internet). This docket, dated April 22, 2002 - docket no. 01N-0067 - filed by The International Academy Of Oral Medicine and Toxicology (a group dedicated to safe oral procedures in dentistry) with the USFDA clearly indicated that the USFDA acknowledged the dangers of mercury, yet did not seem to believe that the consumer needed to be informed of that danger/risk. This was truly an interesting read to say the least! Persons wanting a copy of this docket should contact the International Academy of Oral Medicine and Toxicology, P. O. Box 608531, Orlando, FL 32860-8531 (407-298-2450).
It was becoming quite clear, in my opinion, that many in government were preferred "not to inform the public", in matters relating to mercury exposure and the risks associated with mercury exposure. Instead, the government and indeed, the pharmaceuticals seemed to prefer to simply inform doctors and dentists of the risks and put the burden on them when it came to any lawsuits. Should the government agencies taxpayers were paying to ensure public health not be acting in the best interest of consumers by making these issues public? What exactly were we paying them for anyway? This trend in issues of vaccinations and dental amalgams and mercury exposure and of not informing the public as to the dangers of this substance, in my opinion, was a rather disturbing one. It seemed that those in science, along with doctors and dentists were raising red flags everywhere, and yet, the government and the pharmaceuticals, in their powerful, impenetrable walls, in my opinion, preferred to ignore those warning bells and red flags and continue to pretend that there existed "no issue here".